This article is a work in progress – check back for updates.
Hasegawa 1/32 Focke-Wulf 190 A5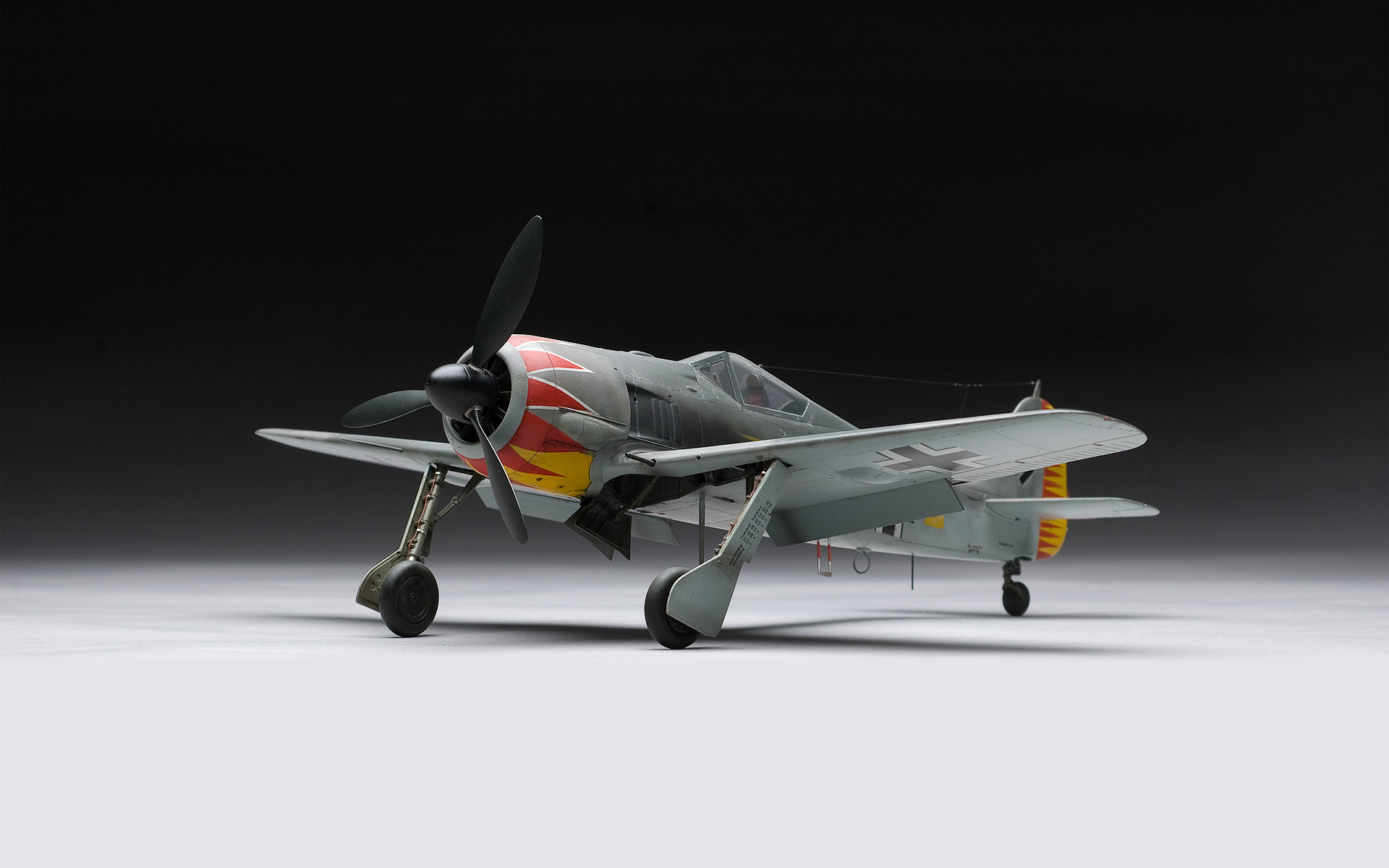 This 1:32 scale World War II German fighter took just a little over 200 hours to complete and took several key awards at the 2005 IPMS Edmonton show.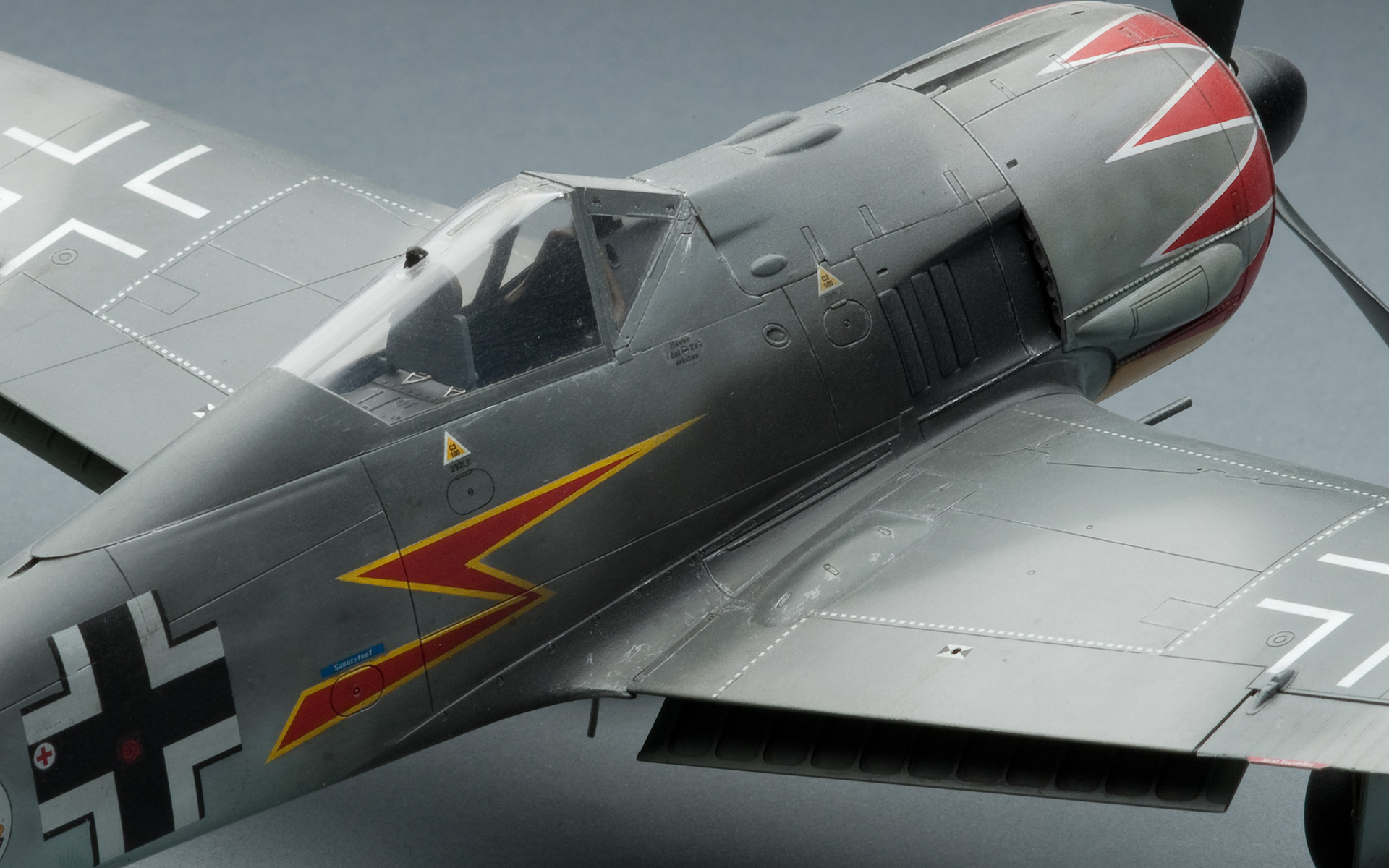 The Focke-Wulf Fw 190 Würger (Shrike) was a German single-seat, single radial engine fighter aircraft designed by Kurt Tank in the late 1930s. It was used by the Luftwaffe during the Second World War in a variety of roles. Like the Messerschmitt Bf 109, the Fw 190 was employed as a "workhorse", and proved suitable for a wide variety of roles, including air superiority fighter, strike fighter, ground-attack aircraft, and operated with less success as a night fighter.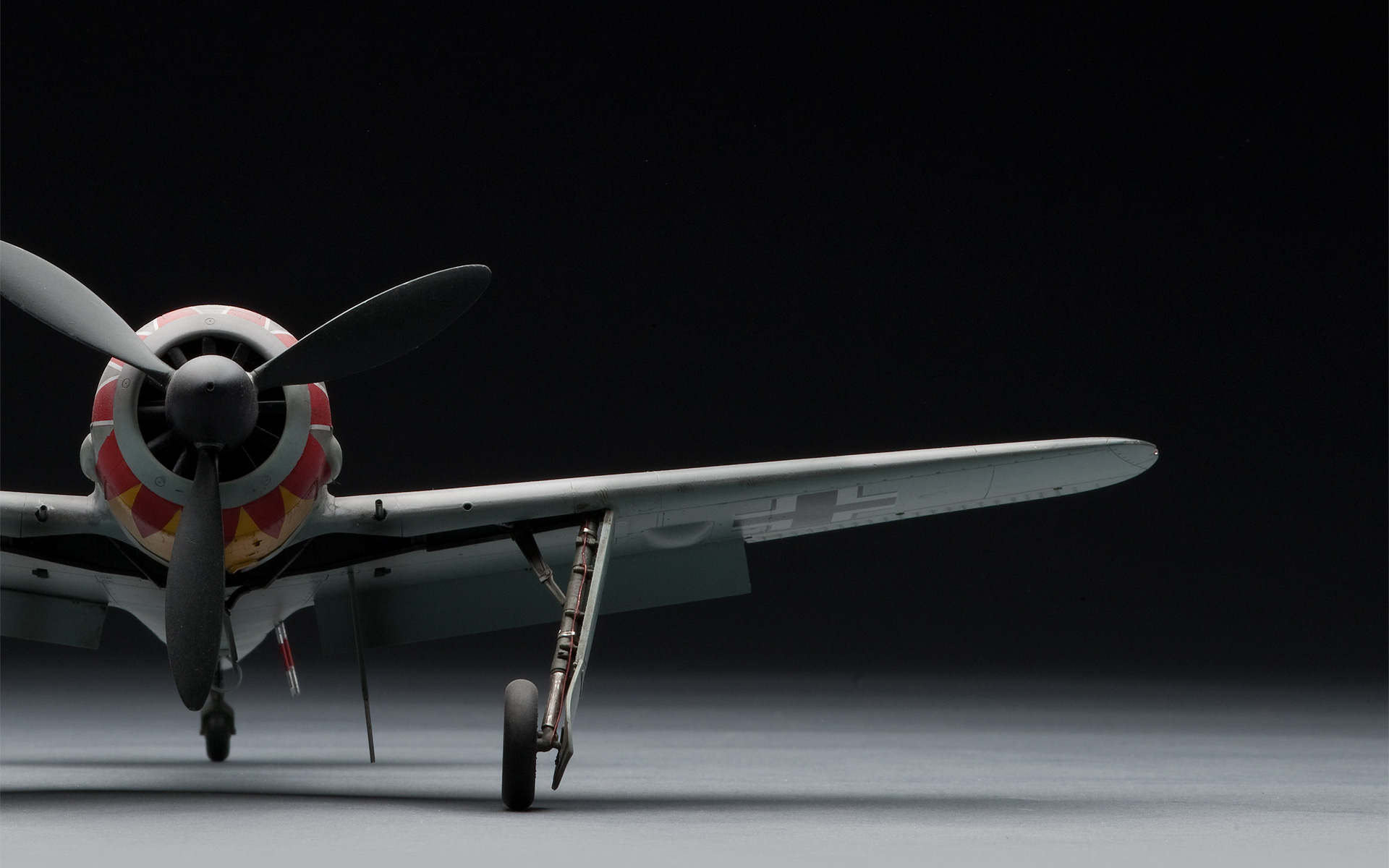 When the Fw 190 started flying operationally over France in August 1941 it was quickly proven to be superior in all but turn radius to the Royal Air Force's main front line fighter, the Spitfire Mk. V. The 190 wrested air superiority away from the RAF until the introduction of the vastly improved Spitfire Mk. IX in July 1942 restored qualitative parity. The Fw 190 made its air combat debut on the Eastern Front in November/December 1942.