1/35 WWII Diorama: 1943 Kischentsy, Ukraine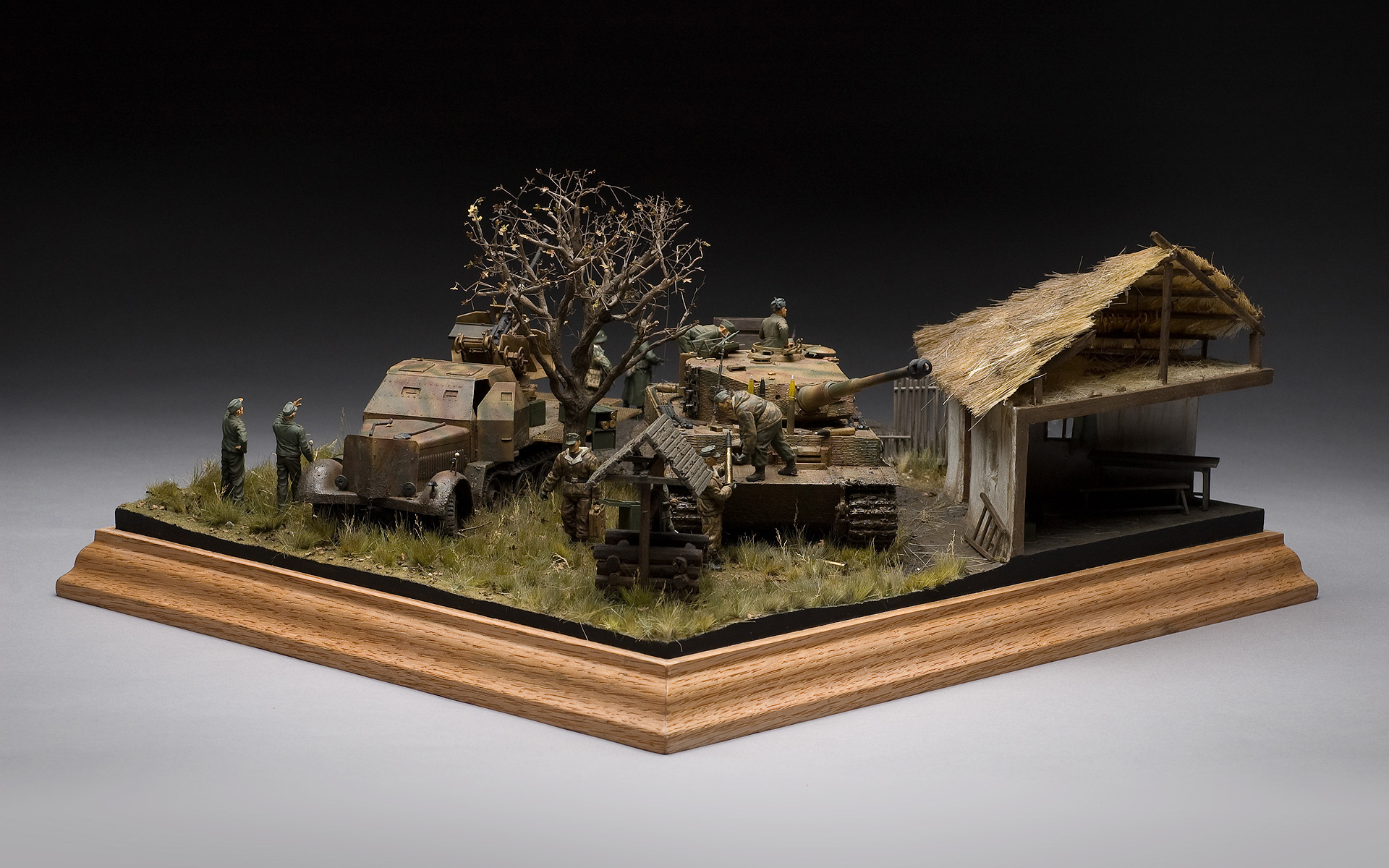 In the fall of 1943, most of Germany's forces were forced to withdrawthroughout the eastern front in the Soviet Union. This was due to themassive Soviet offensives launched after the Wehrmacht's failure at Kursk.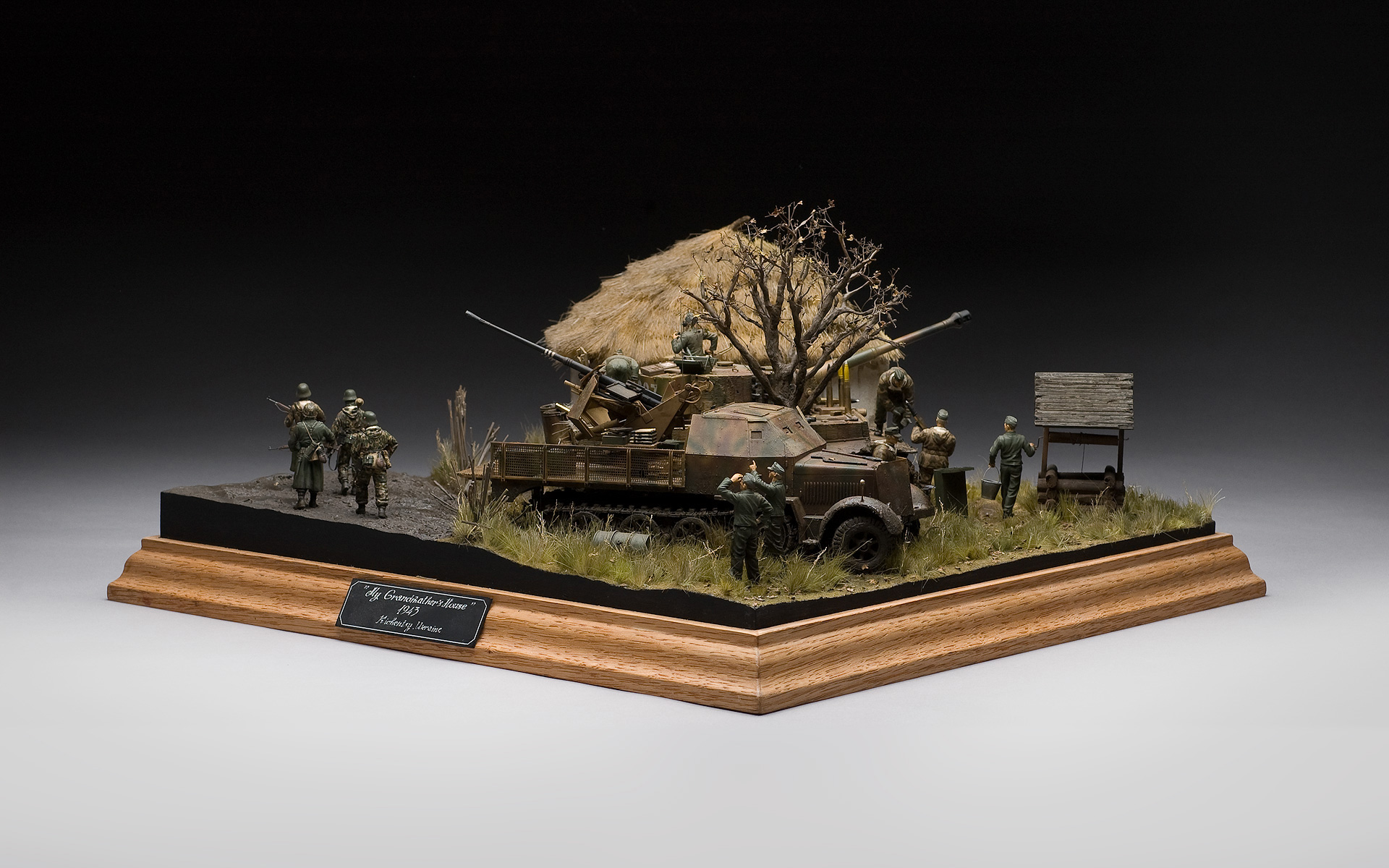 This diorama portrays Michael Wittmann's Tiger tank, belonging to 501st SS Heavy Tank Battalion, next to an 8 ton semi track 3.7cm flak 37 sd.kfz 7/2 at rest beside an abandoned village home in Kichentsy, Ukraine. Four exhausted soldiers from Battalion 113 (Panzer Grenadier Regiment) are seen walking by on a muddy village road, probably after an encounter with Soviet T-34 tanks in the large offensive. This #007 late-production Tiger was destroyed at Villers Bocage, France, during the retreat further from Ukraine in 1944, by several Sherman VC "Firefly" tanks, part of British 7th Armored Division.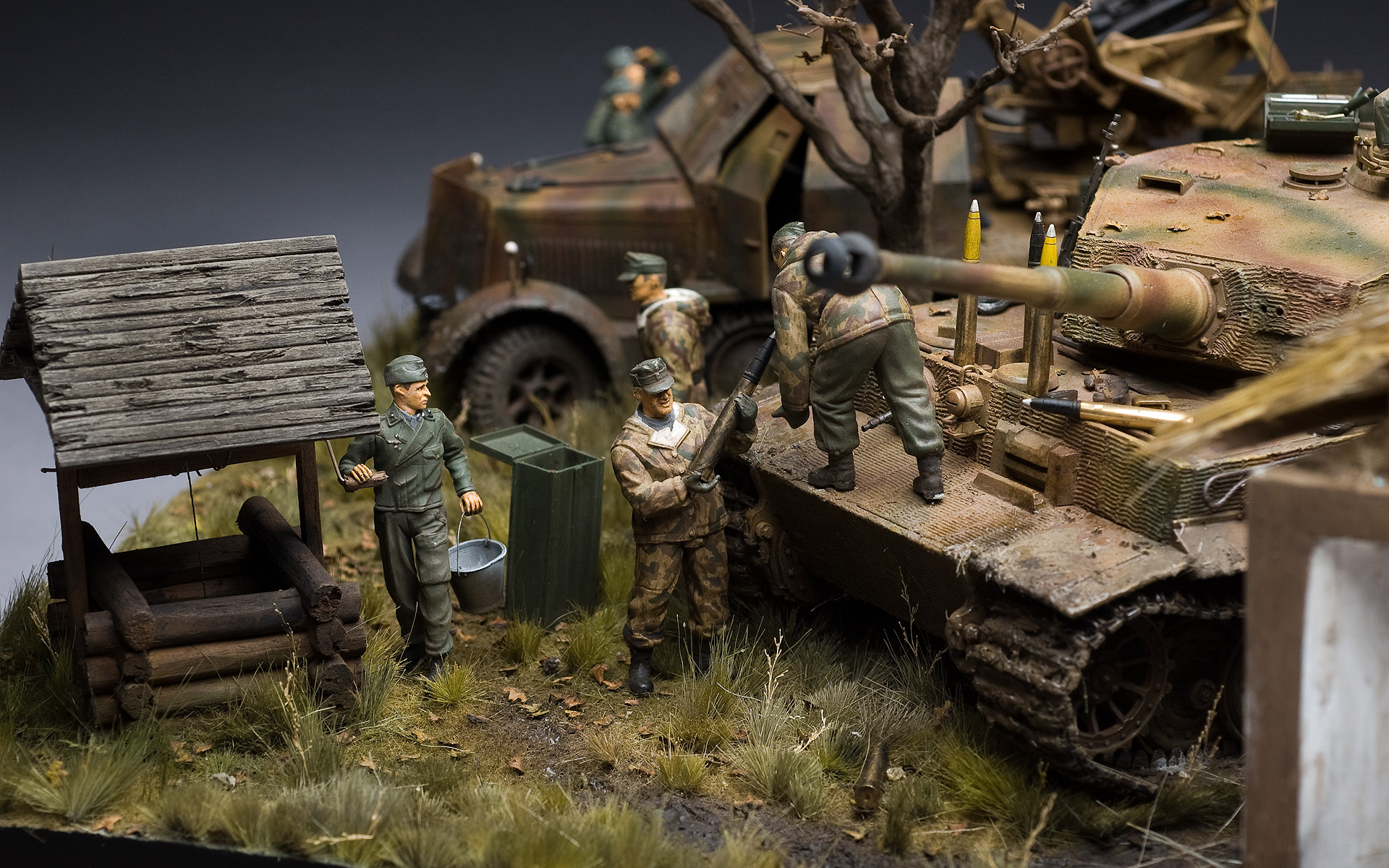 The build
The kits used in this diorama are 1/35 Tamiya Tiger I tank with scratch built improvements, along with 1/35 Tamiya 8 ton semi track with minor modifications.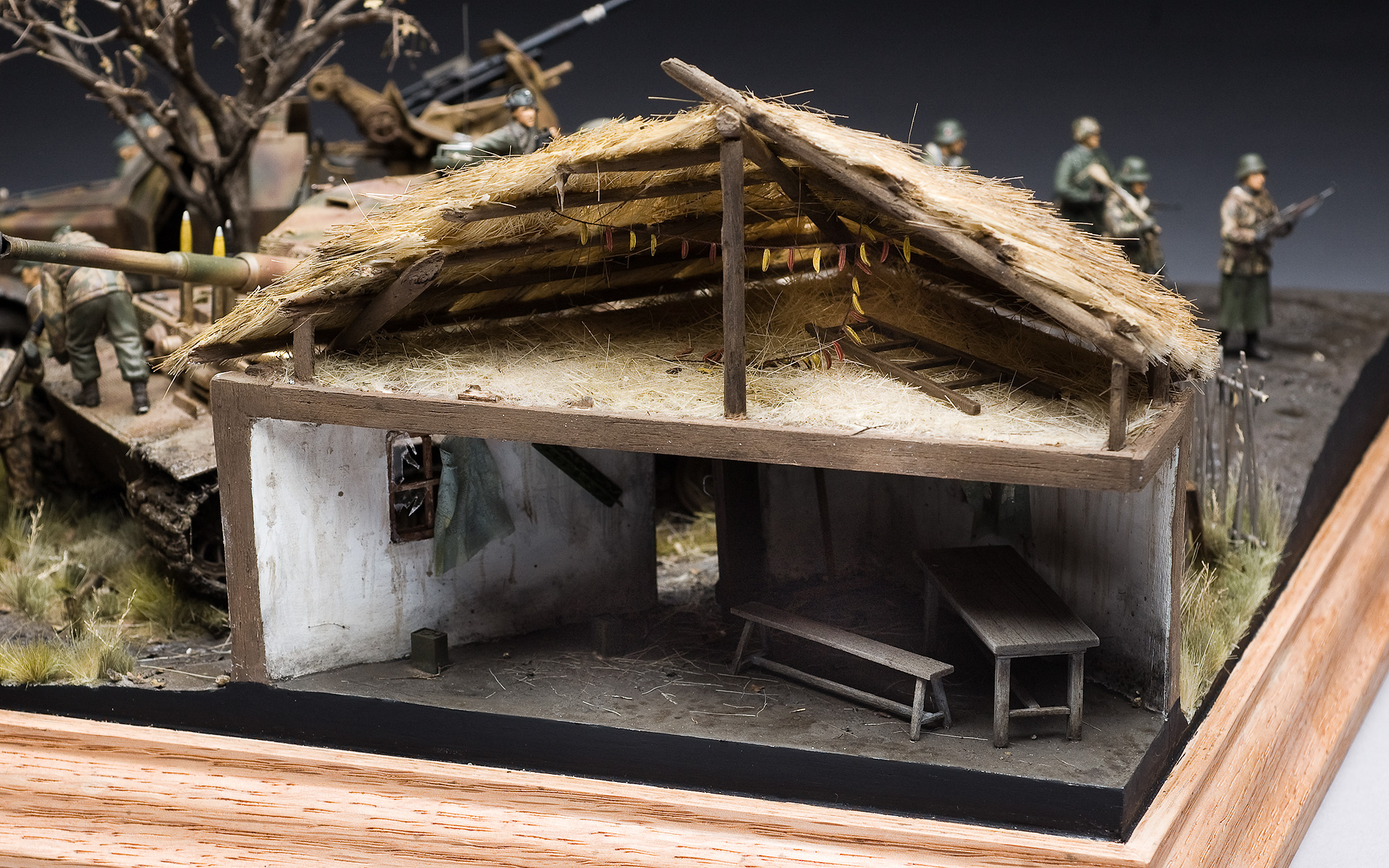 The soldiers in this kit are a mix of Dragon with several Tamiya, with heavy modifications done to the weapons and equipment.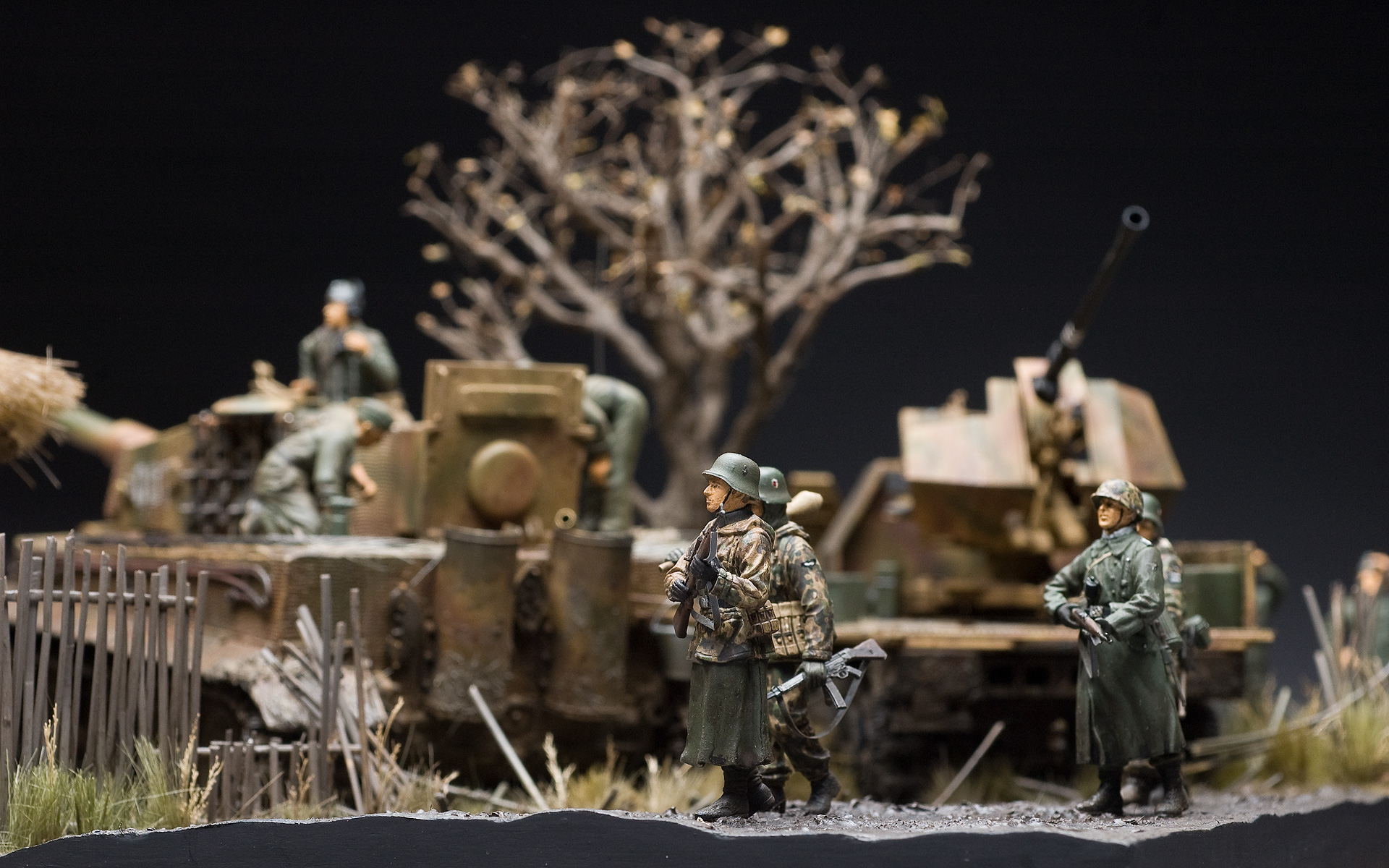 The scenery on the diorama is entirely scratch built, and closely replicated from my grandmother's real home in the village of Kichentsy.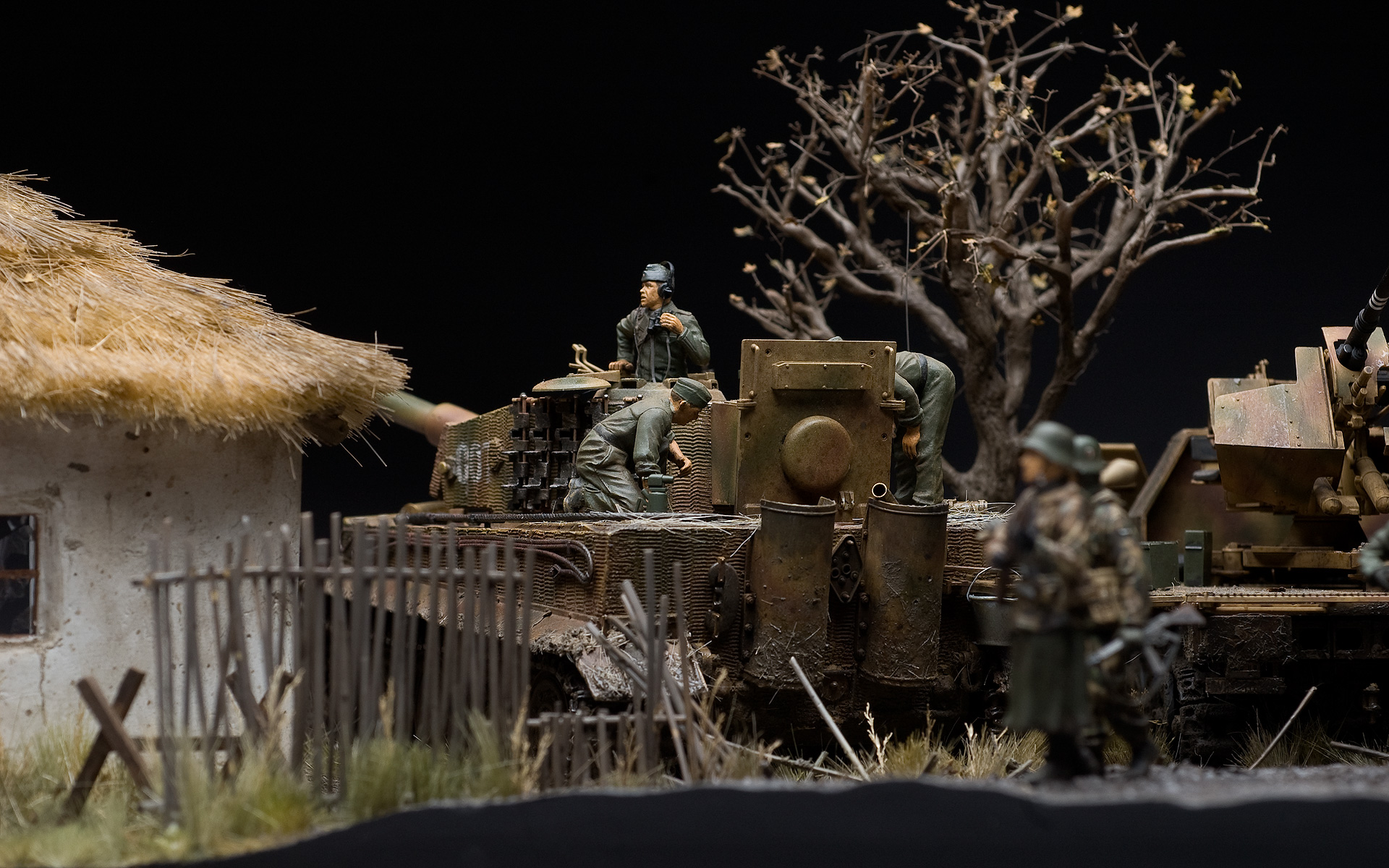 This diorama won an award at the last 2006 IPMS Calgary show.